A map of a hypothetical enlarged United States of Greater Austria: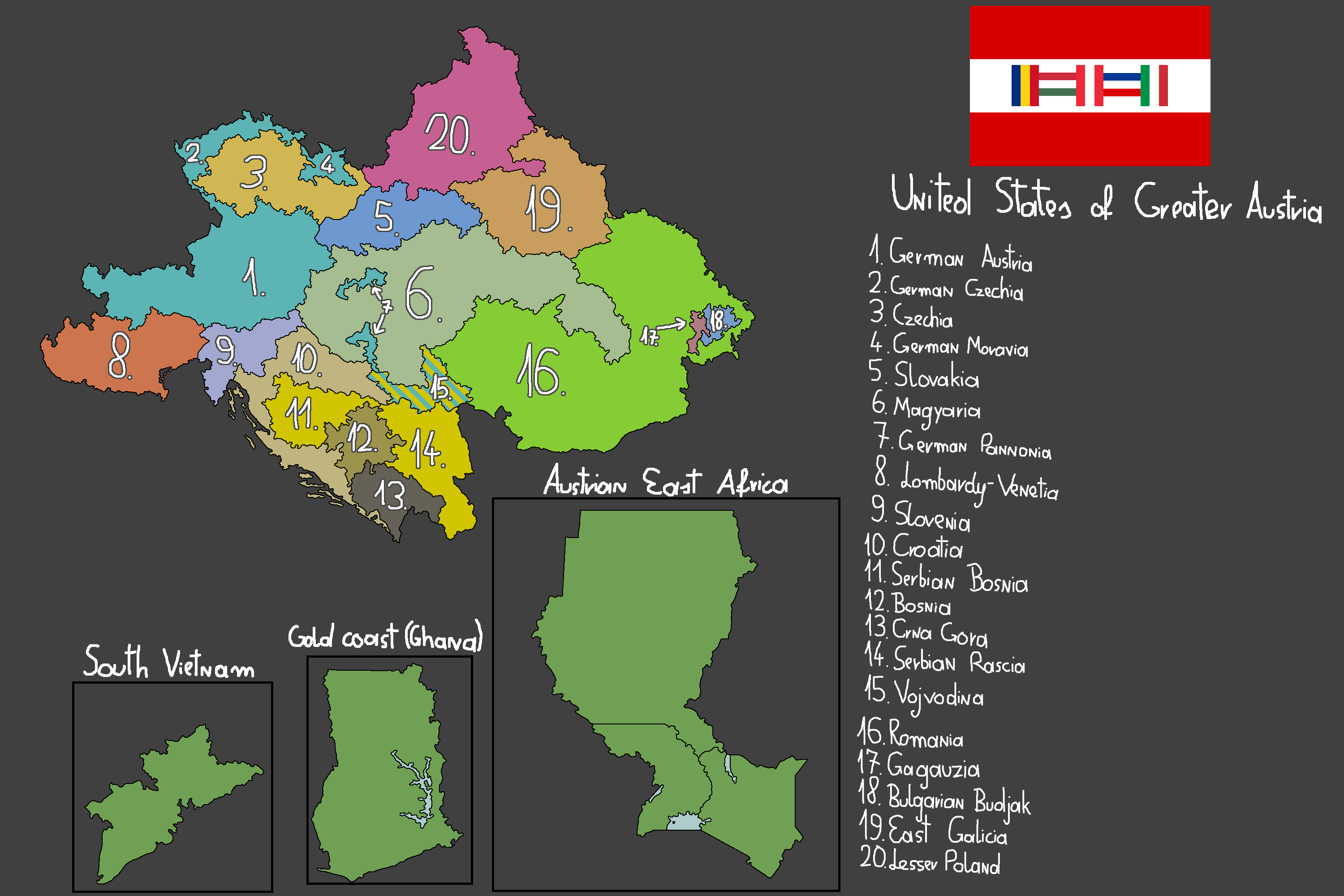 Personally, I'd remove the Italians from it, but everything else there looks rather nice.
I do wish that it would lose its colonies in the long(er)-run, though. Though A-H rule could be more benevolent than what might replace it, so maybe not!
@stevep
What do you think?