Manuel Deodoro da Fonseca- Your pathetic country only exists because of American pity French incompetence, and spite
Jozef Chłopicki- countries have been built on worse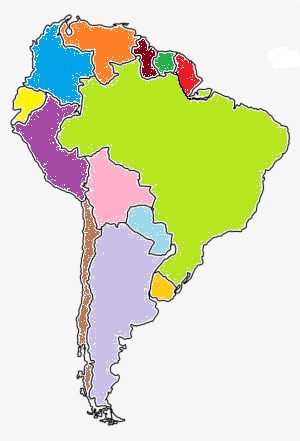 Thomas Jefferson
Casimir Pulaski was a friend of mine, I suppose that's why I did it, we had met on my estate and I found him to be a pleasant sort. He didn't survive the war but he had fought bravely for our independence, and did so while his country was being consumed. So when I got the French offer for the Lousiana purchase to essentially double the size of our country for 15 million dollars. I wanted to jump on it in an instant. But an Aid say I could most likely talk them down.
So I decided to send a counter offer, for 13 million dollars, and at the moment I remembered my old friend and I knew that when this conflict was over his country would most likely end its existence most likely forever. The thought came to me that the polish people would be safer in the new world. I doubted the french would give up any of their sugar islands but Guyania was a hostile place. So out of guilt I also requested these lands be turned into a home land for the polish people.
It was in many ways a silly demand I thought for certain the French would refuse, but I could use that to negiotate for maybe a smaller amount. I got a response that Napoleon was willing to settle the issue for 14 million I simply assumed that the polish clause had been removed. So I went to congress and while they were angry that I went behind their backs they knew we couldn't refuse a chance to double the size of our nation. So they agreed but that clause remained and had been included in the treaty.
The French to their credit stayed true to the deal, and when the napolonic wars came to an end the Poles lost everything in europe as I had predicted. But out of a mixture or pity the Poles were allowed to keep the former French penal colony, while conditions there were harsh in at least one part of the world the Poles were free.
Charles-Maurice de Talleyrand
Pure incompetence, that whole deal, I had come down with the flu and was not able to oversee the purchase, I assure you that had I been in charge we would have gotten more money, and we would not have lost French Guyanna. But the idiot they put in charge only looked at the money and was simply convinced the yankees were going to take it all on the battlefield. So he sent the offer back with a higher amount and didn't look to see any other changes.
By the time it was all inked, and I returned once again in good health I saw what had happened. The emperor for his part was sanquine about the issue and said we had less then 20,000 people in that green hell, and it would not be worth it to damage our relations with our polish allies over so small a matter, not when there was a world to gain.
The Poles for their part thanked both parties and promptly sent off some trouble makers of little importance so they would not damage the war effort. It didn't work though the war was still lost. I would have thought the Poles would lose their colony as they did their mainland holdings but the British decided that the Poles would keep this singular colony.
Why? Well quite obviously they didn't want us to get it back, but they also didn't want the Russians, Prussians, or Austrians to have any claims in the new world and potentially meddle in their affairs, no fair better to have the impotent and weak Poles take over who were at this point a threat to no one.
It was to my surprise that the three powers that partitioned Poland didn't object. Then I realized that they planned to hold the threat of exile to a green hell over their polish subjects. The first exiles were the leaders of congress poland and their families, but others would follow criminals, disidents, and their like.
The polish people were given a choice either be with out freedom and be well fed dogs or hungry wolves. I considered the matter to be of little importance and considered the issue closed.